F
Food Photography in a Broom Closet:
Ms Sam Long, chef and a long-time friend of mine asked me for a favor. She wanted some of her exotic signature dishes photographed.
Having photographed food for many years with clients like Tyson, Sara Lee, Bryan Foods, Jimmy Dean, Dobbs House, Holiday Inn, Toddle House, Perkins Restaurant, Taco bell, Madison Hotel and Embassy Suites I was happy to do Sam a favor, but I was without my studio at the time. (Another story for another day)
Unfortunately, her catering and restaurants, White Church, which was a landmark 1800's antebellum white church in Collierville, Tennessee converted to a restaurant, had just closed its doors. She was now working as a freelance chef at International Paper's corporate office and other very prestigious facilities like The Dixon Museum and Garden. But without a kitchen she could call her own, setting up a day of photography was a problem.
The Dixon Museum was hosting a gala party for their top 100 benefactors and Sam was to be the honored chef for the event. The Dixon was also one of my favorite clients. Therefore, when Sam asked the Dixon if she could bring me in to photograph the food, there was no hesitation from the Dixon.
Sam's menu for photography: 12 different plates of hors d'oeuvres, full plate photographed from over the top and at an angle, plus artistic images for per each as well.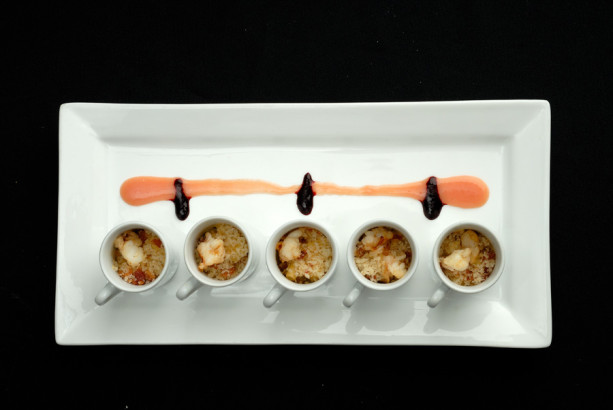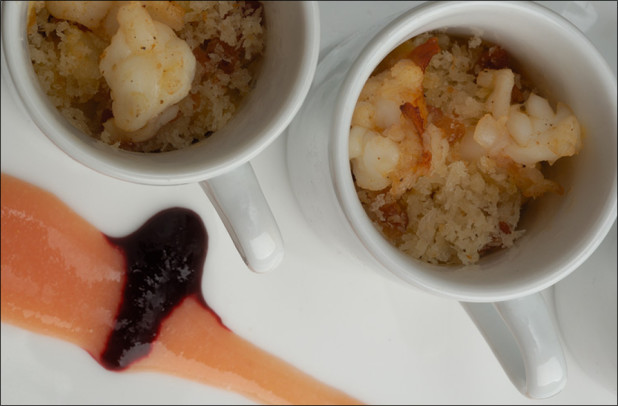 The event was to run for a maximum of 3 hours, and I would have only a few minutes with each plate just before it was served to the guests. The only place I could set up for the photography was next to the kitchen down a back hallway to the service delivery area that was being used mainly for the wine cage and broom closet. My tabletop was a cardboard box shoved between the wine cage and a stack of other boxes.
Review of my position:
Minimum of 36 food images, three variations of 12 finished plates
Real food that can not be altered for photography
Served to the top 100 wealthiest donors of the Dixon
No stylist… (no room for one anyways and it would only slow me down)
7 minutes per plate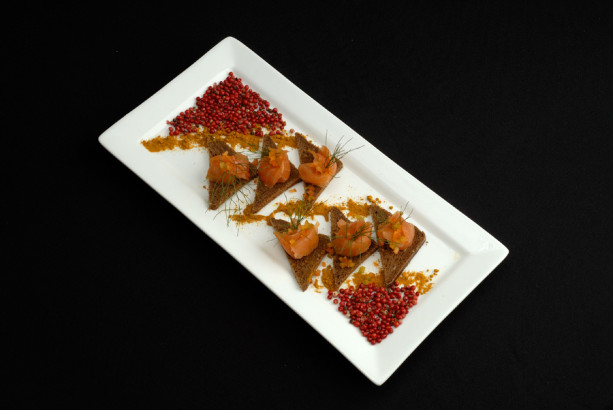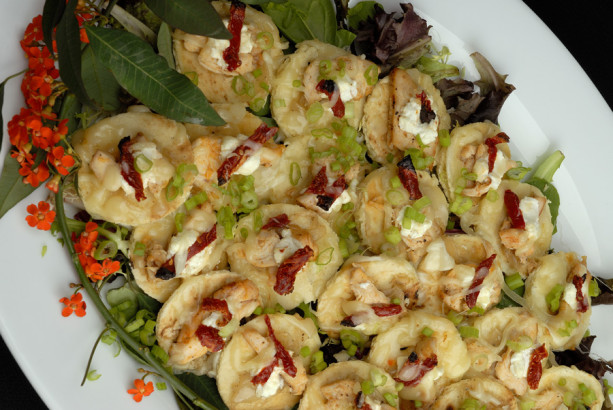 My total space for lighting, camera and tabletop was 5'x 3' as server whisked plates in to me for a precious total of  7 minutes per plate at best.  At the end of the event, I delivered 69 keepers, many of which are still my personal favorite food images.