M
Mike Boatman
In The Iron: A Closer Look
June 18 – August 9
Pearce Gallery Upcoming Exhibition
As I prepare for my latest exhibition of fine art photography this summer, a recurrent question has popped up top-of-mind again about whether photography is art or craft. For me, I have no doubt that photography is an art. The medium is light, and if you can't draw with it, capture it properly and understand its unique characteristics, well that's the subject for another blog.
And then, I've had fine art photography friends tell me I'm not an artist because I do commercial assignments. These are people who wait tables and work other jobs for a living so they may practice their art half-time. Michelangelo stated, one should study his craft, 16 hours a day, 7 days a week for a minimum of 15 years before even considering to call himself an artist. I agree with the statement. Being commercial has given me the means by which to meet Michelangelo criteria. And of course my full-time fine art friends are upset with me because I don't dedicate more of my time to just producing fine art.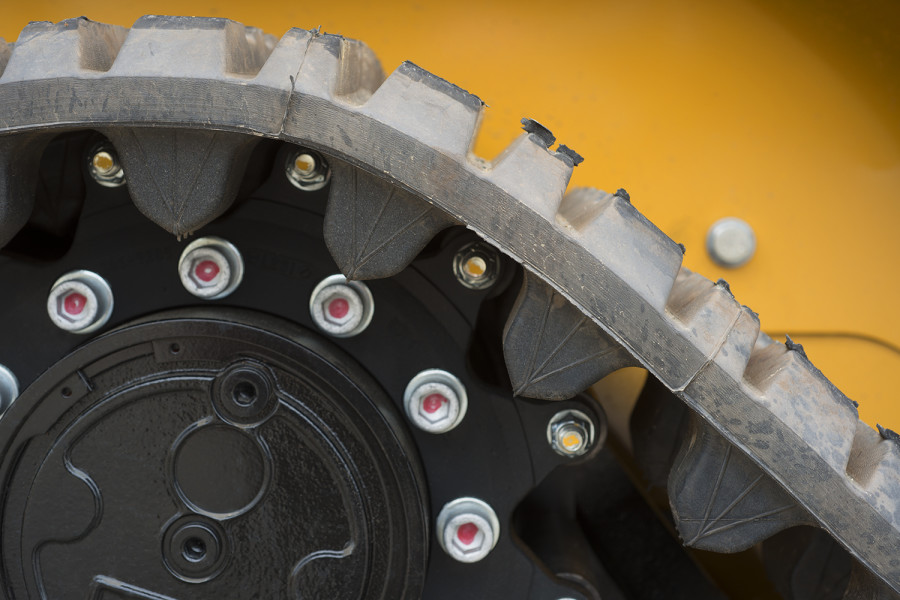 Beyond that, the discussion of fine art photography versus commercial photography seems to me to center on the question of the client. Truly, the nuts and bolts of what I do are the same. The question is who is the client? If I'm working for a corporation, business, trade group or government agency, it is commercial. If I am working for myself, it is fine art.
And when I work for myself, I'm not constrained by the corporate structure or the brand. I can examine something with a non-bias, artistic point of view. I can explore a subject. I can see what draws me in emotionally and I can share it with others.
My goal is to share something new or a new perspective on something familiar. That's what I have done in my previous exhibitions, including Belize: One Country. One Photographer. One Week.; Art in Advertising; and One Year at the Dixon Gardens and Museum, among others.
It's also what I do in my everyday life. On an assignment in Florida last year I was fortunate enough to be able to stay at my aunt's house, saving my client the hotel bill. While there I photographed this absolutely incredible gnarly tree, no more than 10 feet from my aunt's front door. As I was showing her the images she said. "What an incredible tree where is it!" To which I stated 10 feet in front of your front door. My aunt's commented "I've never seen it that way before."
That's what I've done in my latest one-man exhibition, "In The Iron: A Closer Look." All the images in the exhibition are printed on aluminum and represent various pieces of Caterpillar equipment.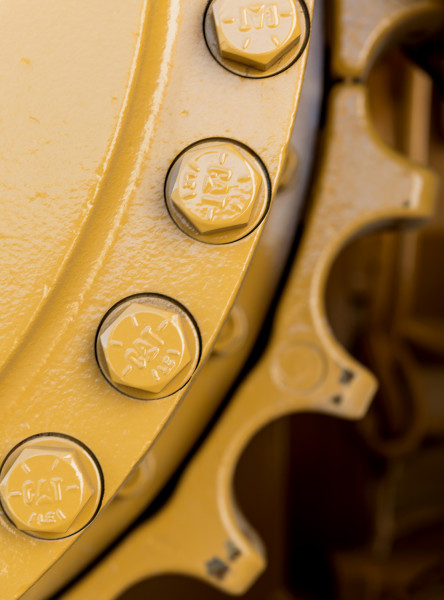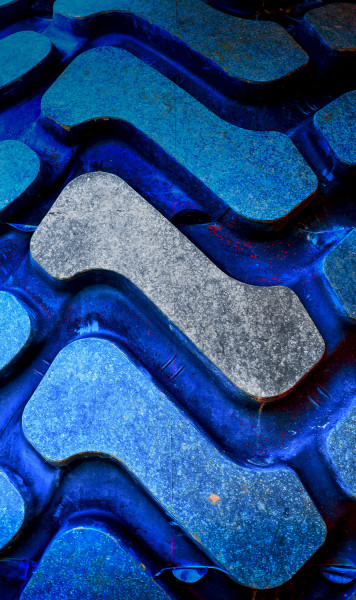 The show runs June 18 through August 9 at the Pearce Gallery in Dunlap, IL.